GS1 in Europe welcomes the Sustainable Product Regulation proposal adopted on 30 March 2022 by the European Commission.
This is released under the framework of the EU Green Deal setting the objective of becoming the first climate-neutral region by 2050.
The draft regulation includes the EU digital product passport, a new concept on which GS1 in Europe has been proactively engaging during the last two years. Only a few sectors, such as food, feed, and medicinal products, are exempted and it applies to any physical good, including components and intermediates products, placed on the EU market or put into service. This definition includes products manufactured in Europe or exported into the EU. In this sense, the regulation impacts global trade.
In addition, the regulation prohibits the destruction of unsold consumer products, and it sets mandatory green public procurement criteria.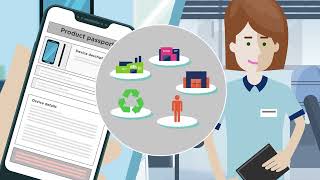 The overall aim of the proposal is to reduce the life cycle environmental impacts of products through efficient digital solutions but also to enable the objectives of EU industrial policy like boosting the demand for sustainable goods and supporting sustainable production.
The regulation sets up new duties and rights for: manufacturers, importers and distributors, dealers, repairers, remanufacturers, recyclers, maintenance professionals, customers, end-users, consumers, national authorities, public interest organisations, the EU Commission, or any organisation acting on their behalf.
The Commission has also adopted the Sustainable and Circular Textile Strategy and the revision of the Construction Products Regulation.
---
---
---
---