What we do
At GS1, we help bridge the physical and digital worlds to improve consumer experiences and patient safety. Every business has its own language: some companies develop their own proprietary identification, classification and data capture systems, others use standards that are only functional within one single industry, sector or one single country.
The GS1 system of standards offers a global, scalable, user-generated and robust way of identifying products, locations, entities, assets and sharing related information. No matter where in the world the company and its partners are based, the GS1 standards are truly global. Whether a small company or a large one, whether one single product or hundreds, the GS1 system of standards is perfectly suited to the various needs. The GS1 system is scalable and adapts to any situation.
The GS1 system helps transform and simplify complex supply chains, increases business efficiencies and even helps save lives. All by simply helping to manage data more effectively.
GS1 in Europe is the regional platform of GS1 and we count 49 countries in the Region, with more than 2000 employees across the region. Our role is to connect businesses with the various national offices but also to offer a platform of collaboration, best-practice sharing and cross-border partnerships to make the GS1 standards accessible and easy-to-use for all companies in the region and the world.
---
Word of the Chair
"Welcome to GS1 in Europe, the Regional platform of GS1. At GS1 in Europe, we drive the implementation of harmonised standards throughout the European region which comprises 49 Members Organisations. The European market generates huge opportunities, but also new challenges for businesses. Allowing you to comply with the newest European regulations, to manage cross-channel demands is our mission. And that's what we do by providing a reliable and interoperable system."
Gregor Herzog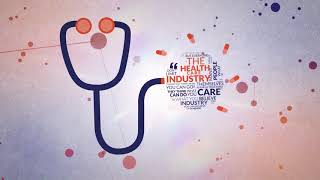 ---
Our Governance
We are an independent, not-for-profit organisation governed by the 49 countries that compose the GS1 in Europe platform. Learn more about our Board of Directors and Leadership Team below.
---
Stakeholders
GS1 is a neutral, global collaboration platform that brings industry leaders, government, regulators, academia, and associations together to develop standards-based solutions to address the challenges of data exchange. Our scale and reach helps ensure that there is a common language of business across the globe.
GS1 in Europe is working collaboratively to drive the adoption of GS1 standards and services by governments, authorities, intergovernmental organisations, industry, trade associations and NGOs.