Electric vehicles are an important asset for sustainable transport and batteries have a high environmental impact when not properly managed throughout their life cycles.
The European Union has decided to introduce legislation on the digital product passport for electric vehicle batteries and industrial batteries.
The GS1 in Europe Battery Passport Team is working together with industry associations and other stakeholders, to support the development of the digital product passport and to align the GS1 standards with the business needs in this sector.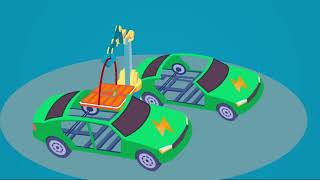 The project team focused so far on identification, labeling, data modeling and how to exchange data in an open, interoperable and standardised way.
Work is in progress to develop a position paper in collaboration with the Global Battery Alliance to meet the requirements of the new EU sustainable battery regulation (soon to be finally adopted).
If you want to join our teams and know more about our deliverables please fill out the form below.
---
The Background
The battery passport will help align industries with the goals of the Paris Agreement by 2030. Greenhouse gas emissions, human rights and second-life of batteries are in the spotlight.
GS1 in Europe's Role
GS1 identifiers are the ideal keys for identifying the entities along the value chain.
---