They are essential for sustainable mobility and contribute to the zero pollution ambition. Batteries are also part of our daily life at home, in kitchen appliances, TV remote control or alarm clocks. The demand for batteries will grow rapidly in the coming years, notably for electric vehicles using batteries for traction, making this market an increasingly strategic one at the global level.
Published last December, the new EU regulation on "Batteries and waste batteries" is the first EU vertical regulation among the actions announced in the new Circular Economy Action Plan. It aims to ensure that batteries placed in the EU market are sustainable and safe throughout their entire life cycle, that's why: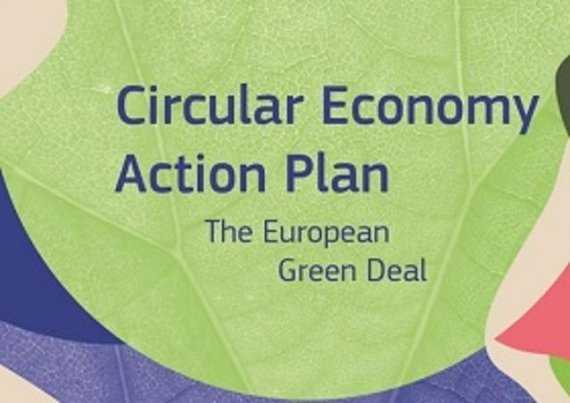 it addresses the social, economic and environmental issues related to all types of batteries
it includes the product passport concept and interlinked data space
it defines a framework that will facilitate the repurposing of batteries from electric vehicles so they can have a second life
it establishes that only rechargeable industrial and electric vehicles batteries for which a carbon footprint declaration has been established, can be placed on the market from 1 July 2024
According to the new measures, to improve the collection and recycling of portable batteries, the current EU figure of 45% collection rate should rise to 65% in 2025 and 70% in 2030. In that way, the materials of batteries used at home are not lost for the circular economy. The other batteries – industrial, automotive or electric vehicle ones – have to be fully collected. All collected batteries have to be recycled and high levels of recovery must be achieved, in particular valuable materials such as cobalt, lithium, nickel and lead.
Regarding the product passport concept
By 1 January 2026, each industrial battery and electric vehicle battery placed on the market or put into service shall have a "battery passport". This means that industrial batteries and electric-vehicle batteries whose capacity is higher than 2 kWh shall have an electronic record, which "should be unique for each battery and to be identified through a unique identifier", according to the regulations' own language.
GS1 in Europe has been actively involved in the discussions with the EC on the product passport concept and the battery industry has asked GS1 in Europe to support the concrete implementation of the product passport concept.
The full text of the regulation is available here.